Vanilla Saffron Orange Paste
Regular price

$ 25.00 AUD

Regular price

$ 29.95 AUD

Sale price

$ 25.00 AUD
---
"Our saffron is grown traditionally on small family farms, using centuries-old heritage saffron bulbs—real saffron, GMO-free. We harvest and dry our saffron the old way. Every single thread is picked by hand, before the sun rises, to ensure maximum potency and freshness."
Description

With a delightfully sweet taste, lovely consistency and a beautiful grainy texture, our Vanilla Saffron Orange Paste feature the finest attributes of fresh and organic Vanilla from Papua New Guinea, bold flavours of the all-pure and natural delicately harvested saffron threads from our farms in Iran, raw Honey from Sunshine Coast, Australia and the perfect tanginess of local Orange peels. 

Vanilla paste has become the top choice of many chefs and home bakers to add a lovely vanilla flavour and the consistency and thickness of vanilla beans to their cakes, frostings, ice cream, cookies & many other products.

What 

makes

 our Vanilla Saffron Paste unique?

Our featured vanilla saffron bean paste is a little more than any typical vanilla paste. The exotic aroma and flavour profile of vanilla pairs up with the bold, earthy flavours and the strong aromatic properties of pure saffron. These unique flavours are further enhanced by the sweetness of 100% pure raw honey and the exquisite tinge of orange peel. Besides adding one of the finest ingredients, our vanilla paste with saffron is free of artificial flavours, aromatics or thickening agents. All the ingredients are carefully and organically obtained to maintain the integrity of the product. 

Guaranteed quality with our proprietary procedure

Heating vanilla beans in alcohol or adding vanilla pods to heated alcohol might speed the process of extraction of flavours, however, this technique affects the natural goodness of its ingredients. On the contrary to this bizarre procedure, we aim to maintain the natural goodness of all the valuable contents inside. To make the perfect vanilla paste, we soak all the ingredients, including whole vanilla pods, saffron threads, fresh orange peel and raw Honey in the aged bourbon whiskey for no less than a year. This cold processing technique is slow but promising as it preserves all the natural flavours. 

Ingredients

Fresh Papua New Guinea Vanilla Pods and seeds

Pesticide-free organic saffron threads

Aged Bourbon Whiskey

Raw Honey from Eucalyptus & gumtree Forests of Sunshine Coast

Fresh Orange Peel for the perfect citrusy aroma and slight tanginess 

How to use vanilla saffron paste

The flavours of our vanilla saffron orange paste are so strong and unique that you can use this paste in a wide variety of sweet and baking recipes. Just a teaspoon of this paste is sufficient to make your dish stand out. Here are a few easy ways to use our vanilla saffron paste in your everyday recipes.

Those who are diet conscious but still want to make their simple breakfast look and taste extra luscious should add 1/4 teaspoon of vanilla paste into their oatmeal. The sweet vanilla flavours will go exceptionally well with the rich, filling and nutritious oatmeal recipe.

You can prepare a yummy breakfast smoothie with our vanilla saffron orange paste. Add some yoghurt, dates, milk, vanilla paste and a few ice cubes into a blender and blend everything well until smooth. 

Other exciting and popular ways to use vanilla saffron paste are making delicious frosting, ice-creams, flavoured whipped cream, Crème Brulee, cakes and pudding. 
The Saffronice Difference

At Saffronice, we blend our family's generational expertise with a deep-rooted passion for well-being. We're not just purveyors; we're your neighbours in the journey to health. Every product we offer is a staple in our own homes, meticulously vetted from a food science perspective. It's the Saffronice difference—authentic, health-conscious, and personally trusted.
Shipping

Australia Standard Shipping: 3-5 Working Days
Australia Express Shipping: 1-2 Working Days
Free Shipping: Spend over $99 for free shipping in Australia, or over $299 for worldwide delivery.

Contact Us for more options.
Our Guarantee to You
At Saffronice, we're committed to quality, sourcing our saffron from small family farms that follow age-old traditions. All our Saffron undergoes rigorous lab testing to guarantee unmatched quality and purity. This ensures you're getting the world's purest and most potent saffron, all backed by our 100% money-back guarantee.
Who We Are

Alex, with his culinary and business experience, is a coinisseur who makes sure that our saffron is both accessible and exceptional.

Matty's background in global health ensures that our saffron meets the highest standards for potency and purity.

Our Philosophy

We're Matty and Chef Alex, and our hearts beat for saffron—genuine, soul-stirring saffron. We're passionate about life and wellness, and we can't stand the deceit that often clouds this golden spice. That's why we've partnered with small family farms that share our commitment to authenticity and quality.

Driven by a love for genuine health and a real aversion to industry fakes, we've harnessed our deep ties in the saffron world to bring you something special. It's not just about the spice for us; it's about education, authenticity, and a bit of fun sprinkled in—connections stronger than Alex's espresso, if you will.

So come on in, experience saffron in its true essence, handpicked and heart-delivered. Let's make your culinary journey one to remember.

Pure Saffron Threads

Indulge in the aromatic and vibrant world of saffron with our premium saffron threads. Handpicked from the finest flowers of Crocus sativus, each thread embodies the essence of this coveted spice.

Our saffron threads are carefully selected to ensure that you get the best quality product possible. Whether you're a professional chef or just someone who loves to cook, our saffron threads are sure to add a touch of luxury to your culinary creations.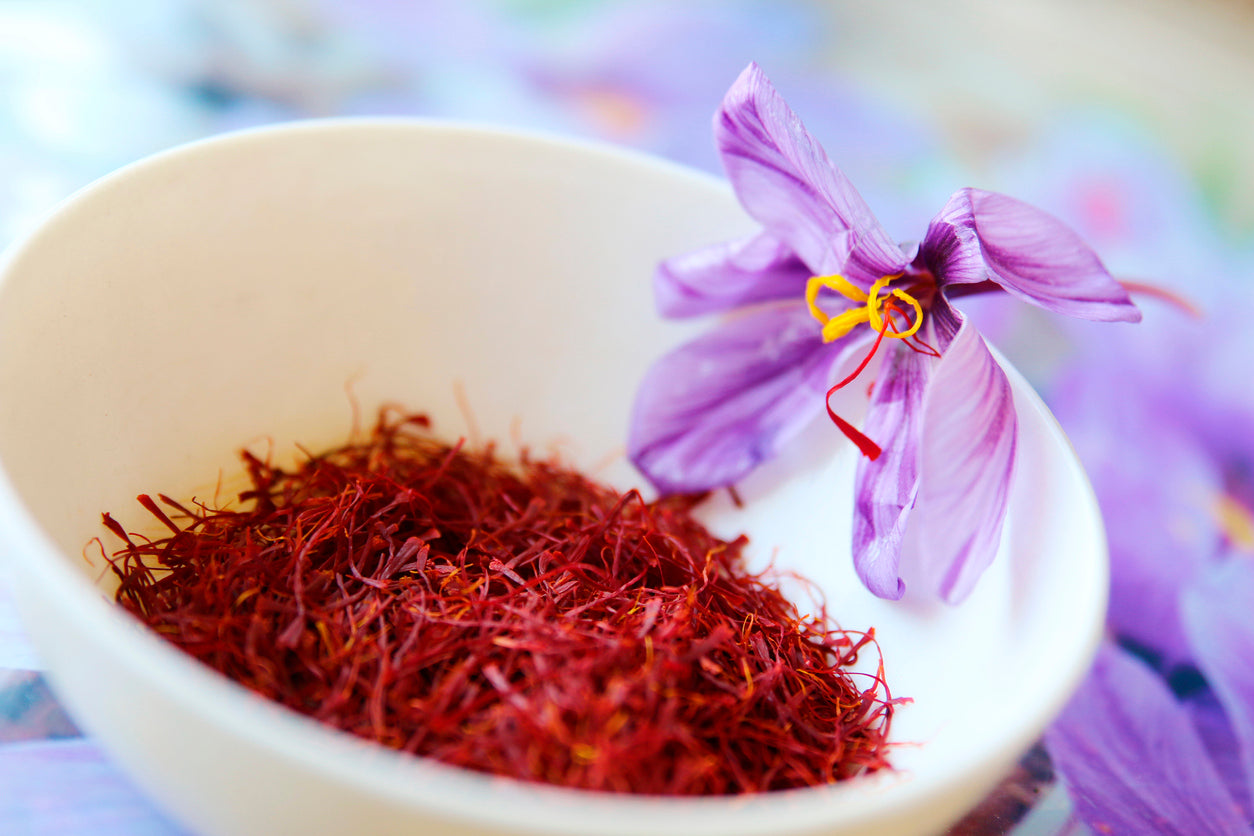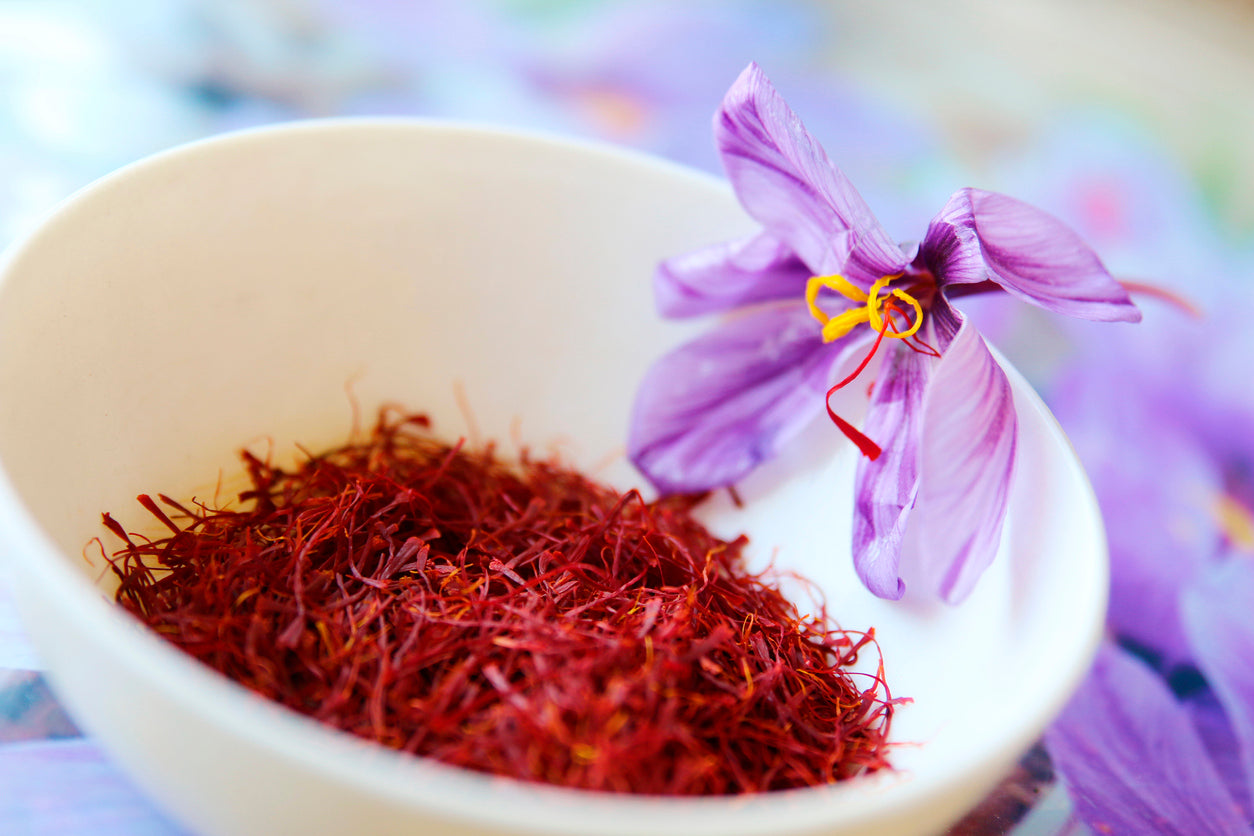 Over 900+ Happy Customers
Thank you Alex & Matty for your passion and dedication. Your products are amazing.

Terry M.
I am truly enjoying your range of honey and soaps. It's great to have found a producer who actually cares about quality!

Barbara
Thanks for the fast delivery, the Saffron is amazing. It's now part of my daily routine. I just add it to my smoothie or drink.

HP
Haven't had saffron this good since my last visit to Iran in the 80's.

JGF
I only just bought my Date Seed Coffee this morning and I am pretty much addicted already in the best possible way it is so full of goodness.

Sandra P.