Wholesale Saffron Information

The finest saffron on Earth. Guaranteed.
Now sold wholesale for the first time.
For years, Saffronice has supplied its premium saffron exclusively to selected clients in Middle East and around the world.
Co-founder Hossain Maleki, son of a traditional saffron farmer, used his family ties to small farms in the ancient Khorasan region of Middle East to procure the highest quality saffron in the world.
.
These family farms use only heritage saffron bulbs that have been passed down from one generation to the next for centuries. The people in this part of the world have saffron in their blood--and they only use traditional farming methods: no shortcuts or mass production.
They start with the best saffron bulbs available. They never use pesticides or chemicals to grow their crops. And they harvest their saffron in small batches, the old way: before the desert sun rises when the saffron flowers are at the absolute peak of their potency.
Saffronice saffron will be the freshest and strongest you've ever tasted. And gram for gram, it will go further than anything else you can find.
Demand for Saffronice saffron has been so great that our regular customers have been reserving their saffron around each harvest for over twenty years.

And now you can join them. We're passionate about offering our saffron to a worldwide market. So for a limited time, any order over 100 grams will be treated as wholesale--giving you reserve ordering privileges as well as access to special pricing and shipping. And we're so sure you'll love our saffron that we stand behind our product with a 100% money-back guarantee.


Free Sample. Free Training 
At Saffronice, we're a true farm to table supplier. Hossain knows the farming and harvesting side of the business as well as anyone in the world. And on the sales and support side, Matty Lahijany, a food science engineer, and Alex Zar, who has over 40 years of business experience, are ready to help you make the most of our product. Because while we want you to have the finest saffron money can buy, we also want to offer you the very best support and training around. So if you're a first-time buyer, we'll gladly provide you with a free sample and with free training on how to brew saffron the right way: both an art and a science. We'll show you how to produce a rich, flavorful brew--without breaking down the delicate chemical compounds that make saffron the most valuable flower in the world.
Pricing and Shipping
If you're buying wholesale, we know you can't afford to wait any longer than necessary to receive your order. That's why we offer priority shipping for wholesalers only: anyone ordering in Europe, Asia, or Africa will receive their orders direct from our farms in Middle East. And for the fastest possible service, our buyers in North America and Australia will get their product from our Australian distribution centre. All international shipments are hand-packaged with the greatest care and shipped via private courier to ensure fast, safe delivery and maximum freshness.
How to Order (While Supplies Last)
Saffronice saffron is the finest on the market because we're able to apply the strictest quality controls and because we only work with small-batch, traditional producers from a select group of farms.
That means that our product's quality is unmatched. But it also means that there's a limited supply of it. And while we can guarantee your satisfaction, we can't promise that our supplies will last.
But if you order now, we will reserve your portion of this year's harvest for you, so you can be sure that you'll have enough Saffron to last until the next season.

The harvest season is drawing to a close, and much of this year's saffron is already spoken for, so don't delay: click "Order Now" to lock in your order and avoid disappointment.
For orders above 1/2 Kilo click the button below and send us a message.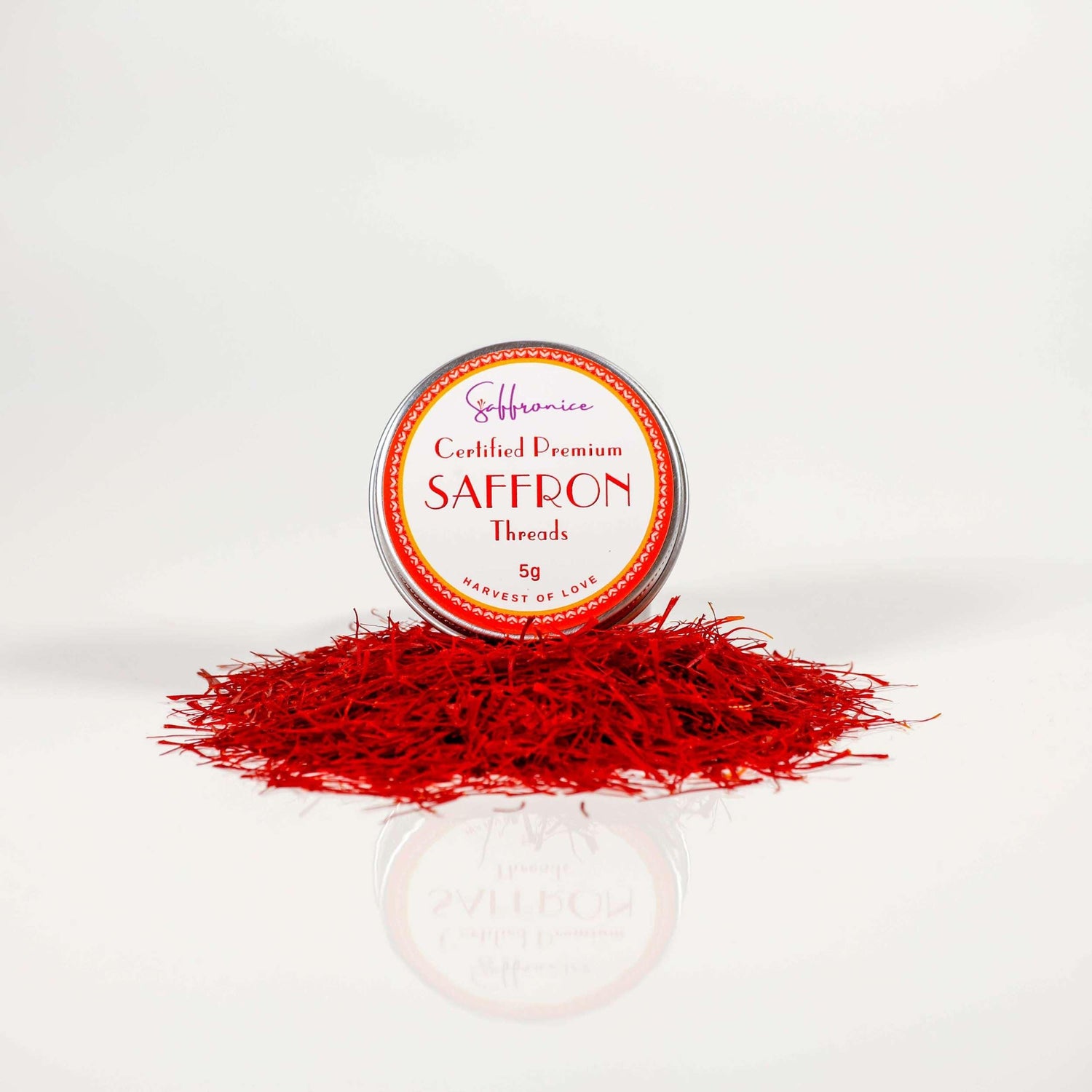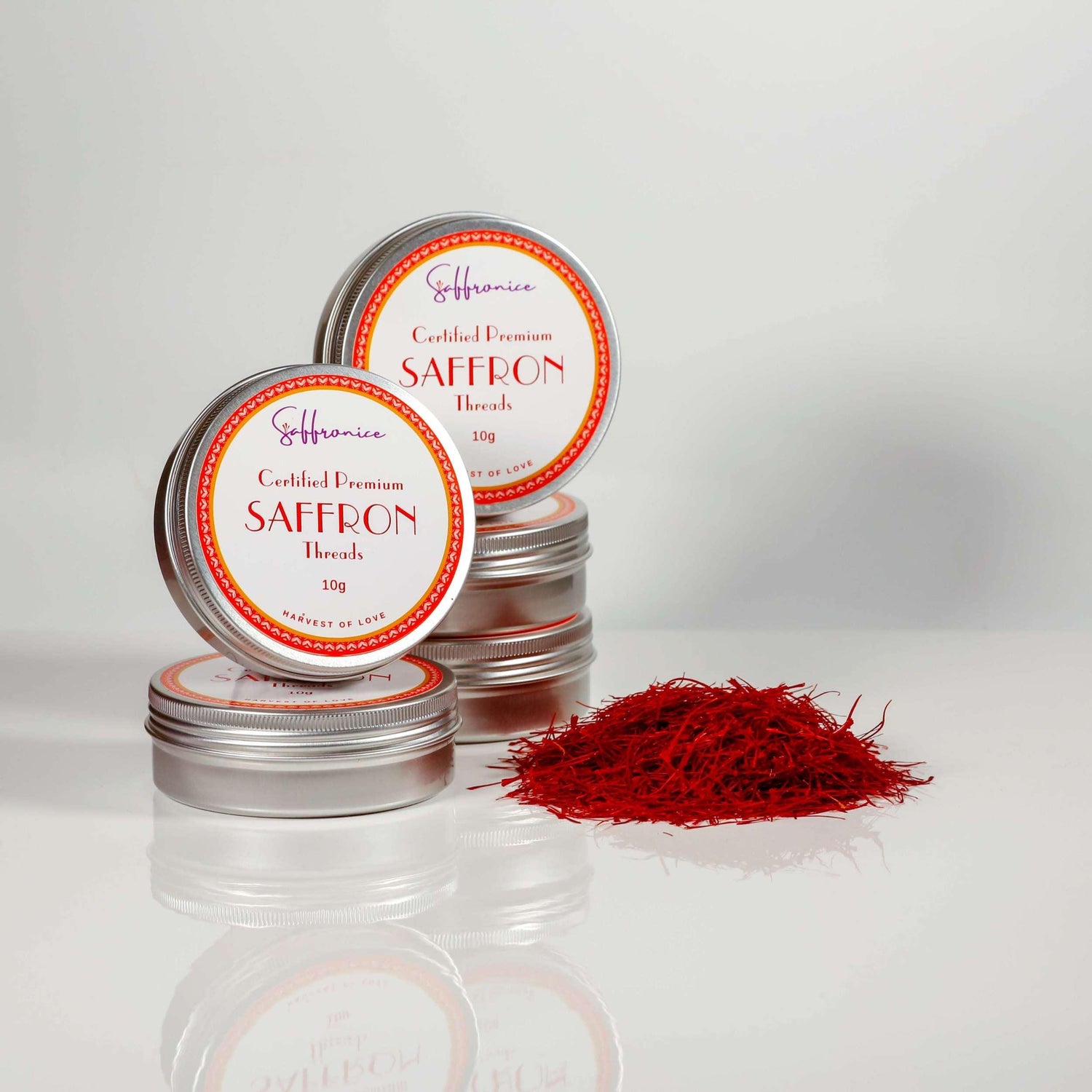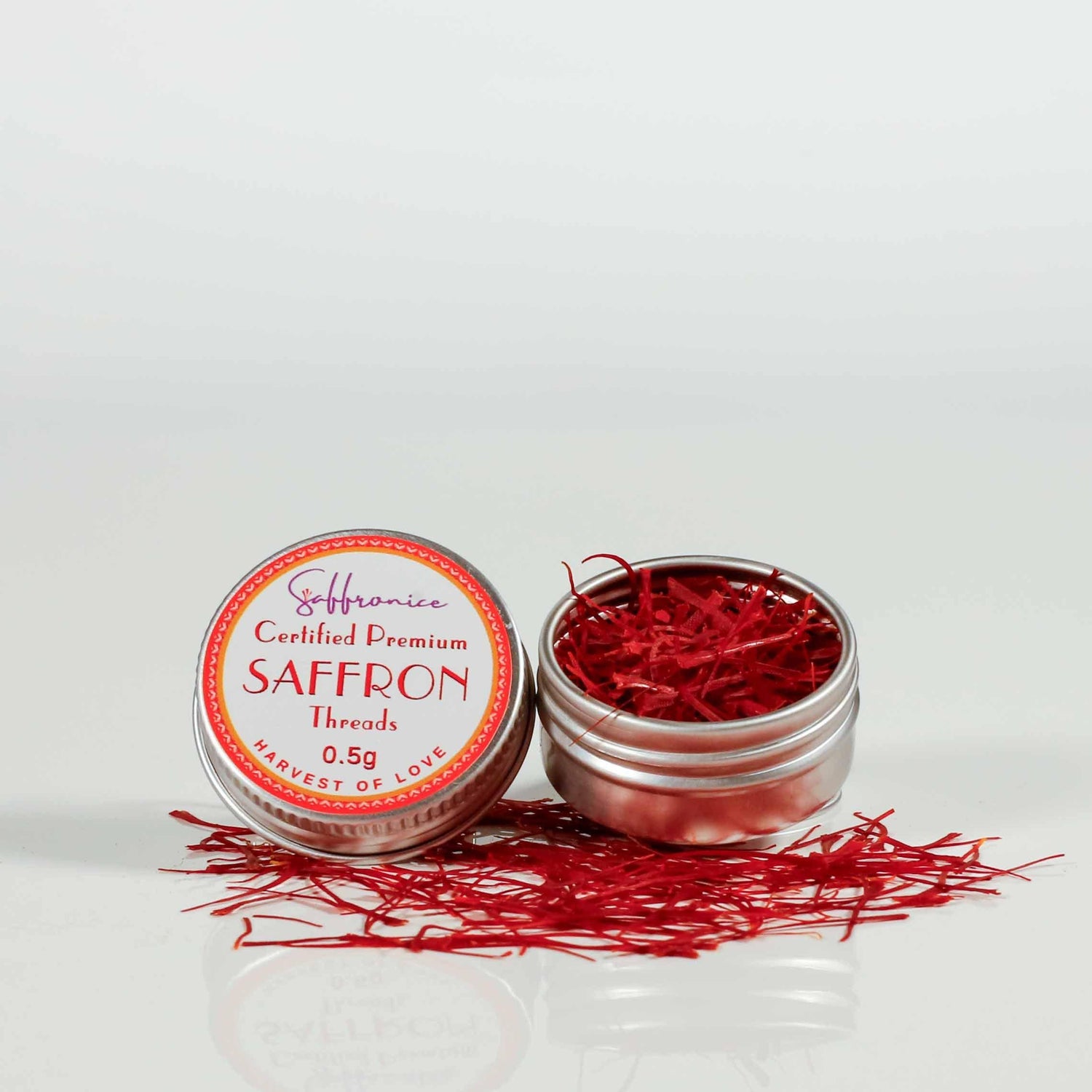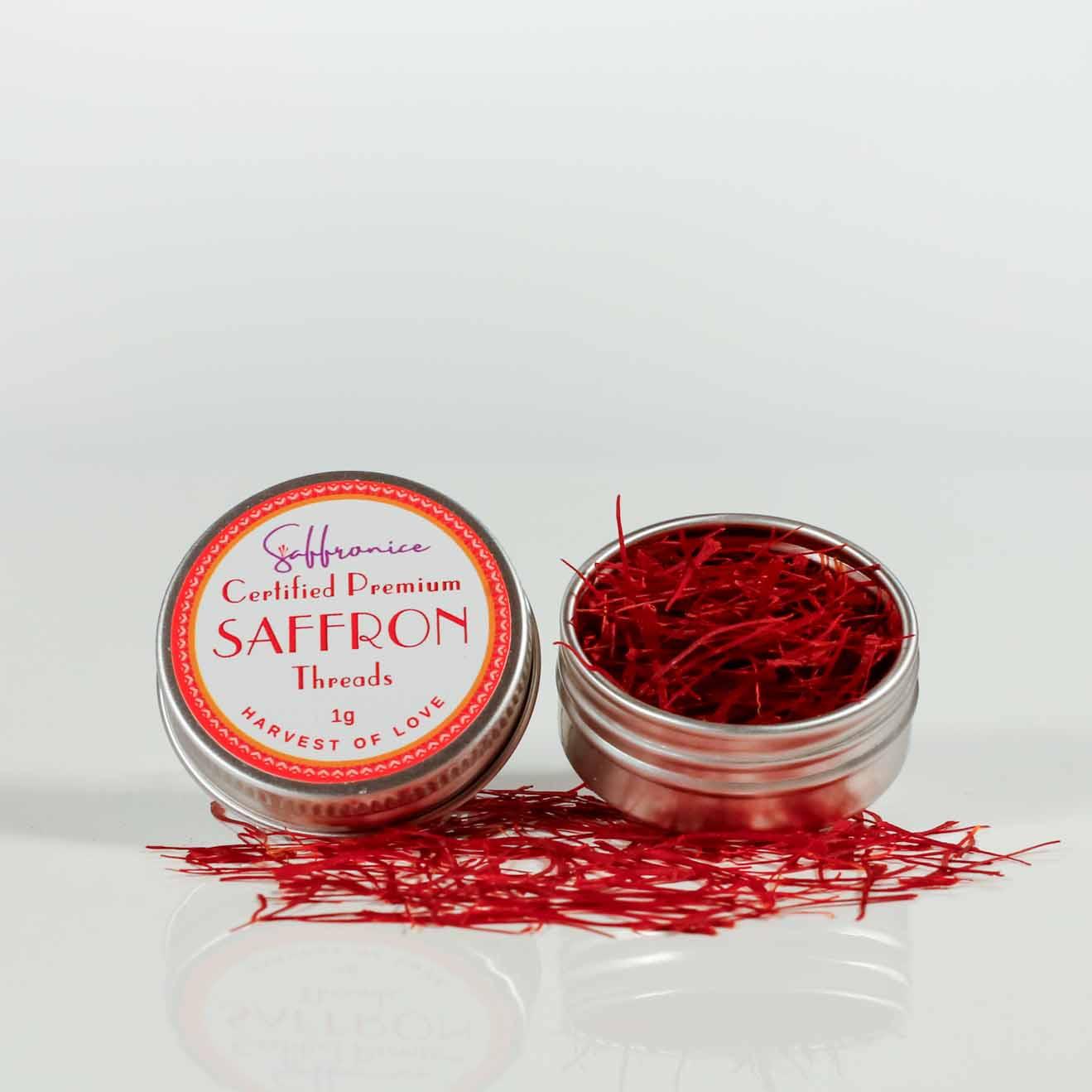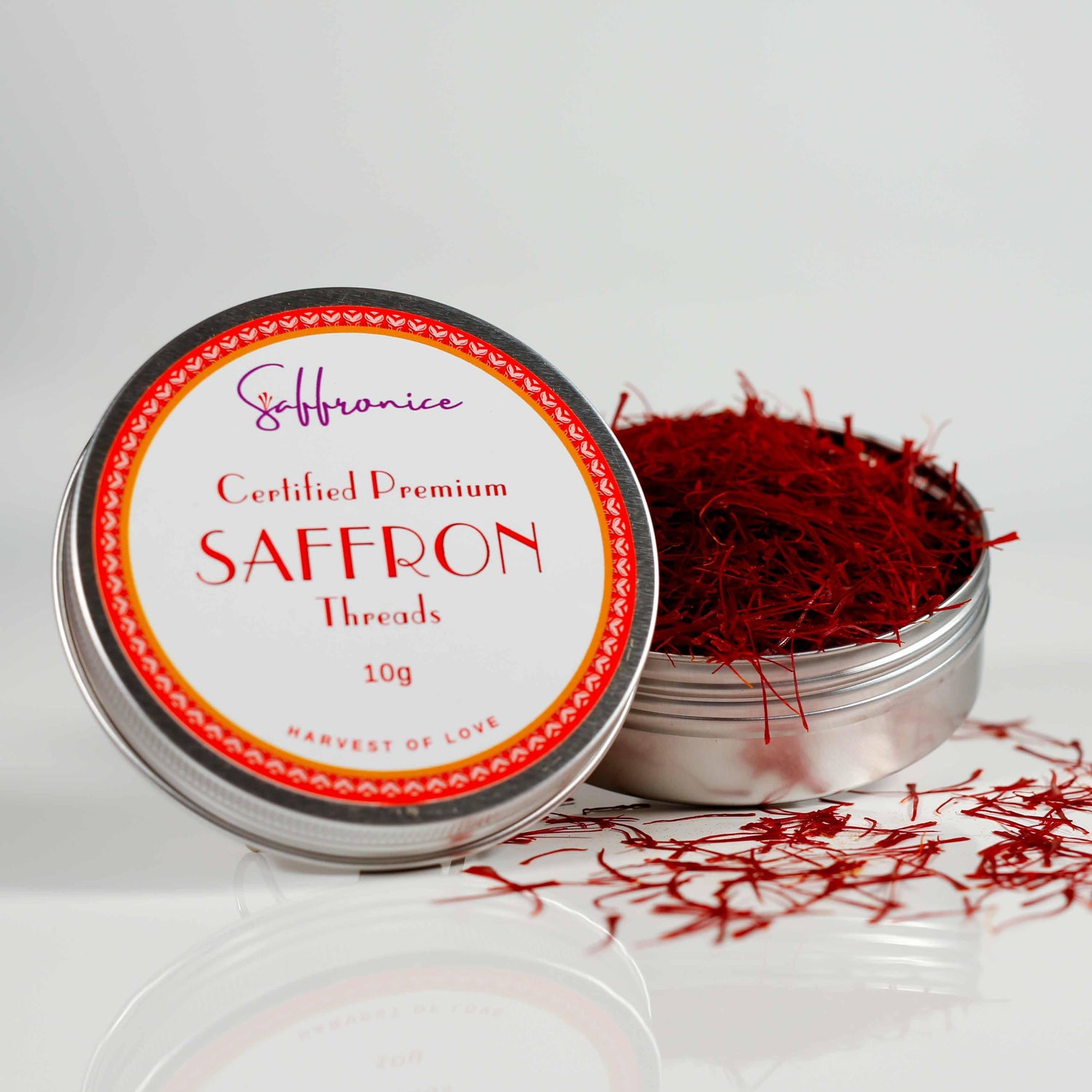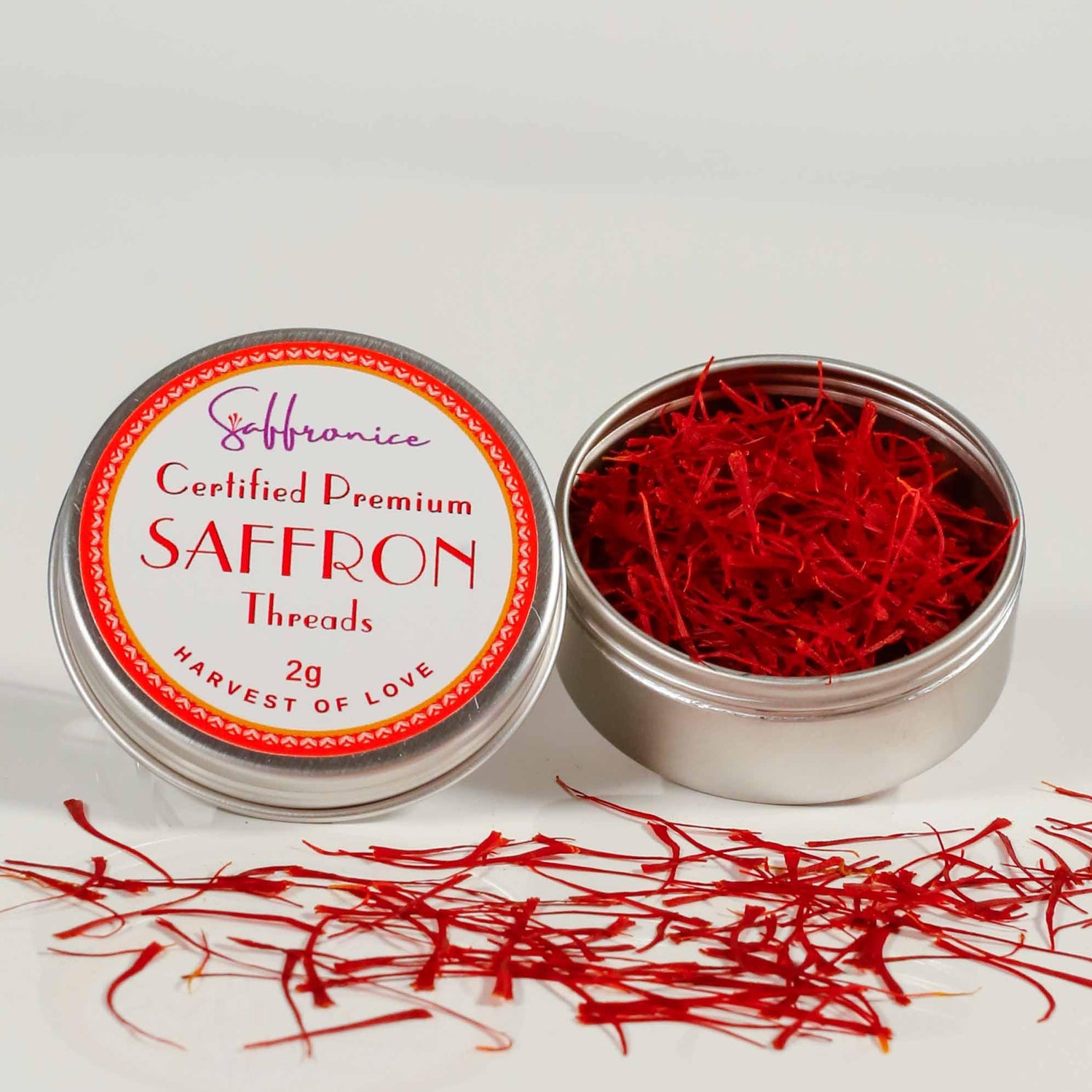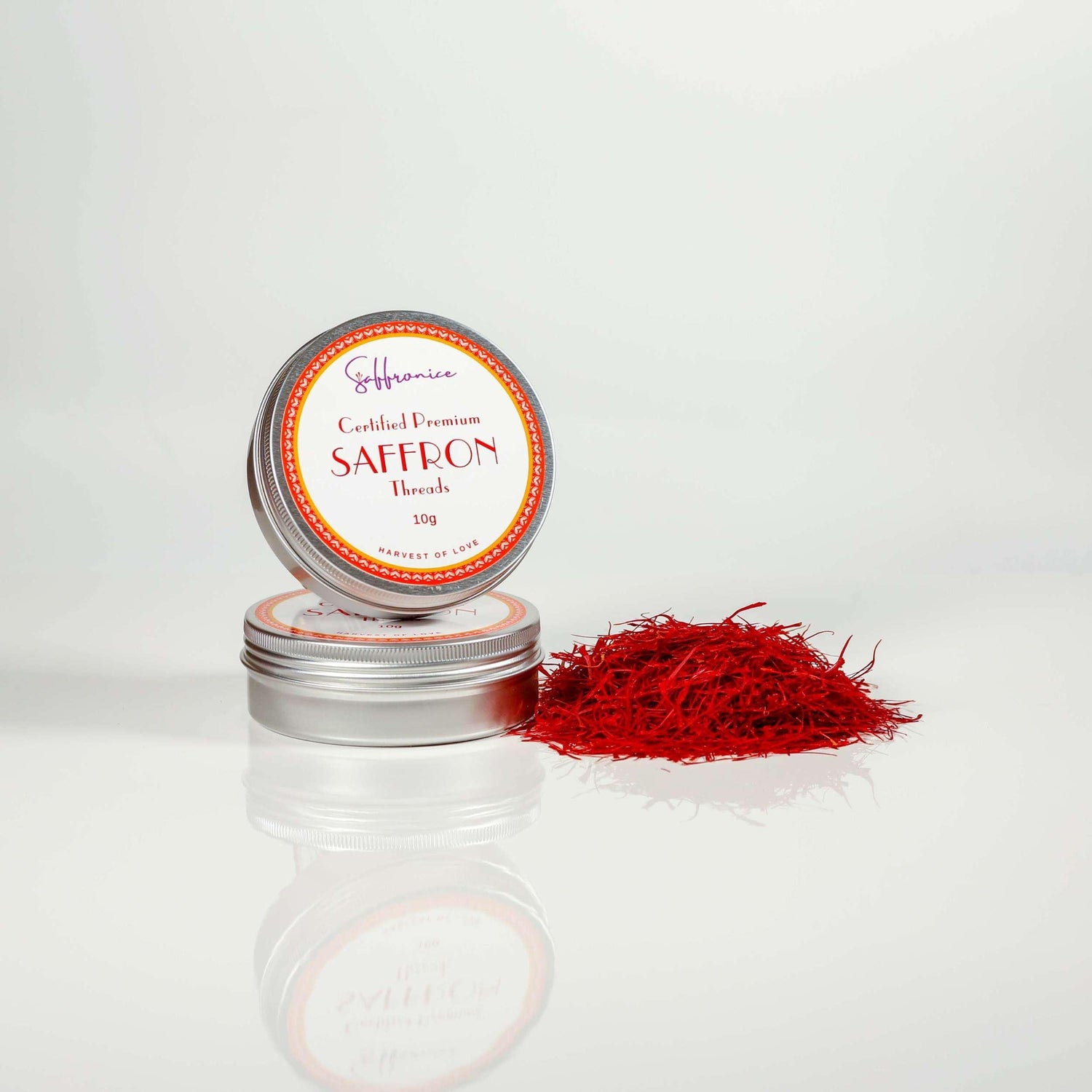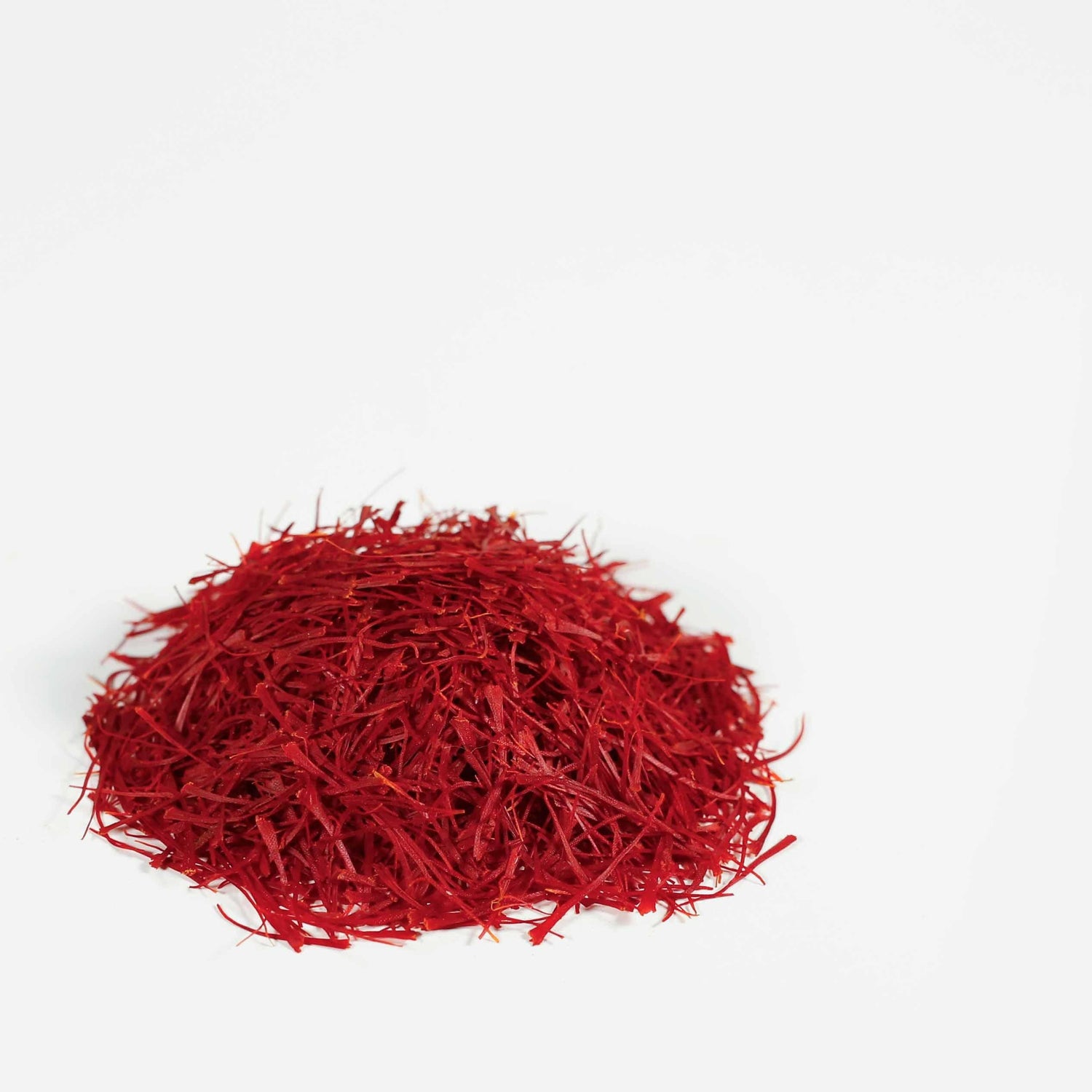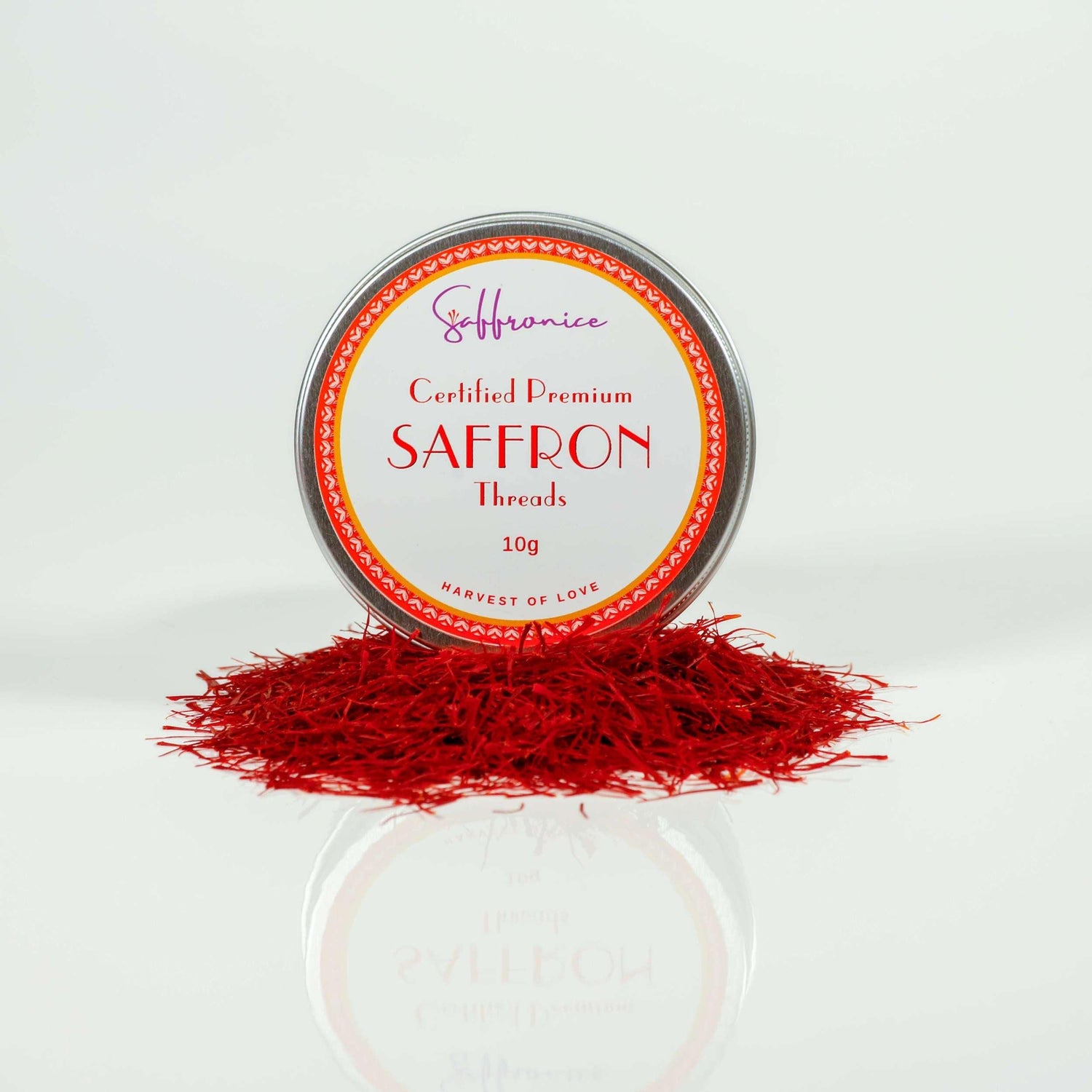 Pure Saffron Threads
Regular price

$ 12.00 AUD

Sale price

$ 8.95 AUD
Share